What Do We Know So Far About the 2024 Porsche 718 Cayman?
By Product Expert | Posted in Porsche 718 on Monday, June 12th, 2023 at 8:52 am
Key Details and Features of the 2024 Porsche 718 Cayman  
The arrival of the highly anticipated 2024 Porsche 718 Cayman has automotive enthusiasts buzzing with excitement. Known for its exhilarating performance and timeless design, the Cayman sets the bar for sports cars. In this blog post by Porsche of Delaware, we will delve into the key details and features of the 2024 Porsche 718 Cayman, providing an exciting glimpse into what awaits in this iconic sports car.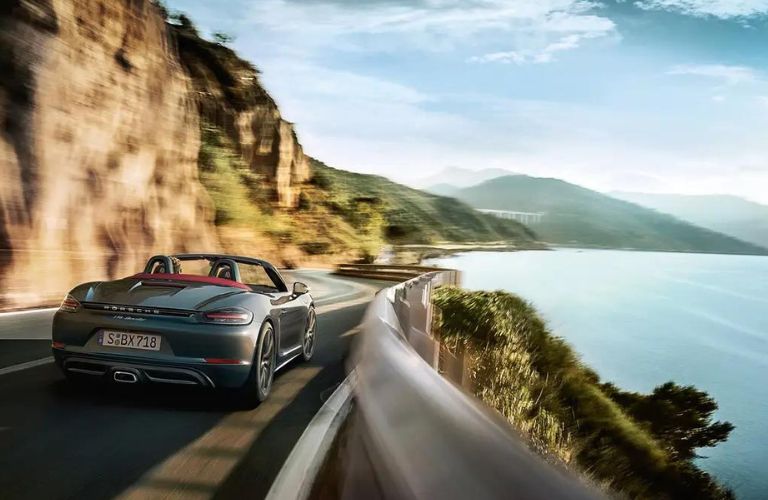 Striking Design Upgrades: Prepare to be captivated by the sleek and striking design of the 2024 Porsche 718 Cayman. With refined lines, an aggressive front fascia, and an overall aesthetic exuding confidence and athleticism, this Cayman raises the bar in automotive design.
Enhanced Performance: The 2024 Cayman promises an even more thrilling driving experience. Rumors suggest a power boost for the base model, resulting in a quicker 0-60 mph acceleration time. Porsche's renowned engineering prowess ensures improved handling and driving dynamics, setting this Cayman apart from its predecessors.
---
Read More: Get Ready for the New 2023 Porsche 911 GT3 RS!
---
Advanced Technology: Porsche leads the industry in integrating cutting-edge technology, and the 2024 718 Cayman is no exception. Expect upgraded infotainment features, enhanced connectivity options, and state-of-the-art driver-assistance systems. Immerse yourself in a world where technology seamlessly blends with performance, improving every aspect of your driving experience.
Sustainability and Efficiency: In line with the industry's sustainability focus, the 2024 718 Cayman incorporates eco-friendly features. While specific details are not out yet, expect potential hybrid powertrain options. These options enhance efficiency and deliver the thrilling performance Cayman is known for. Experience a perfect balance between power and environmental consciousness.  
---
[3-minute read: How Powerful is the 2023 Porsche Macan T Engine?]   
---
Reserve the 2024 Porsche 718 Cayman in Newark, DE!
The 2024 Porsche 718 Cayman raises the bar for sports cars, delivering an exceptional driving experience. Stay tuned as we reveal more about this highly anticipated model. Whether you're a dedicated Porsche enthusiast or a lover of performance cars, get ready to embark on an exhilarating journey with the perfect blend of power, precision, and elegance that define the iconic Porsche Cayman. Contact our team to schedule a test drive or learn about the finance deals we offer